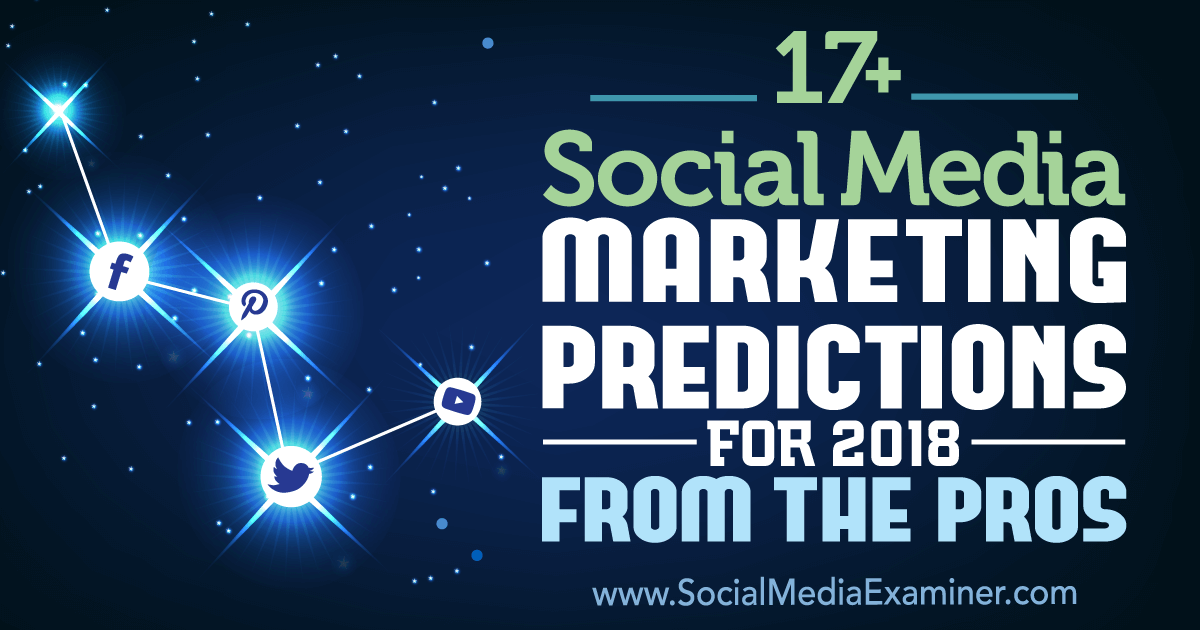 Wondering how marketing on Facebook, Instagram, Twitter, LinkedIn, & Pinterest will change in 2018? Social media pros offer their thoughts.
New trends are entering the marketplace and your company needs to pay attention or you may be forced by the wayside.
Get the content marketing predictions for 2018 from dozens of experts in an e-book published by Content Marketing Institute.